Raven Class Spaceplane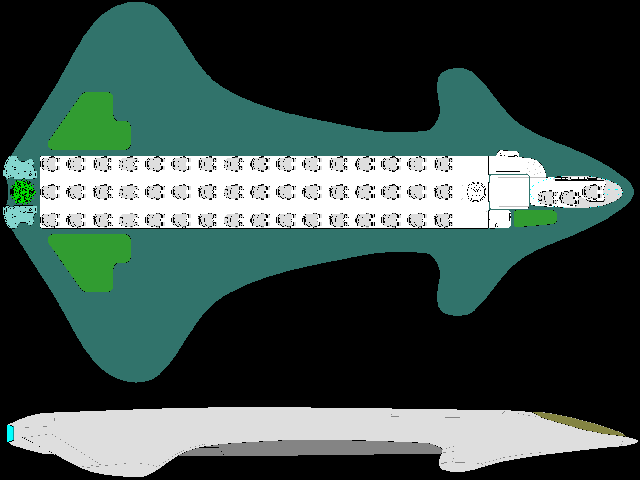 The AusCo SP-12 represents the newest generation of space planes. Designed to carry passengers from planetary surface to orbit in a minimum amount of time, the SP-1 is also luxurious. From surface to orbit takes just at 6 minutes, but the SP-1 is desgined with a 6 hour duration in case of emergency.
Despite being a new design, it has become quiet popular in the core systems and along the Chinese Arm where AusCo operates as well as sales these vehicles.
Due to a request by the Texas government, the modification of the SP-12 for a troop lander is under consideration.
The plane has a crew of 3 and has the capacity to carry 48 passengers.

---
Crew: Bridge 3
Sensors: Navigation Radar
Powerplant: .5 MW MHD Turbine
Fuel: 8.58 tons
Range: 6 Hours
Mass: 60 Tons
Cargo Capacity: 248. 68 m3
Comfort: 0
Total Life Support: 51 for 6 hours
Price: Lv 820,000