Texas Colonies
The Texas Department of ExtraSolar Colonization was founded to aid the nation in its attempts to develop colonial holdings. To ease the financial burden of starting ExtraSolar colonies, the DEC has developed the guidelines for the current Empresario system of colonization.
Once a planetary system is surveyed by the Republic of Texas' Scout and Survey Service, the DEC then takes over the task of colonization. A notice is issued to all interested parties, and then companies or individuals may apply for Empresario contracts to bring colonists to the newly opened world.
So far, AusCo has been the only corporation that has developed and carried out an Empresario contract with the DEC. Due to the costs, infrastructure needs, and extensive planning necessary, most companys have found ways to work with AusCo if they wish to take part in planetary colonization.
In return for the undertaking and completion of an Empresario contract, the Empresario is granted certain rights within the colony itself. Typically these rights are as follows:
1. The designated Empresario is granted 4,000 acres of land for every 100 families settled within the boundaries of its colony.
2. The designated Empresario is granted maintance contracts for all public utilities and infrastructure for a period of 10 years, after which the contracts will be reviewed by the DEC.
3. If an Empresario fails to meet the settlement requirments of the colony contract, the Republic of Texas has the right to declare the contract void and take possession of all infrastructure and utilties within the colony.
Current Colonies
New Bexar (Austin's World)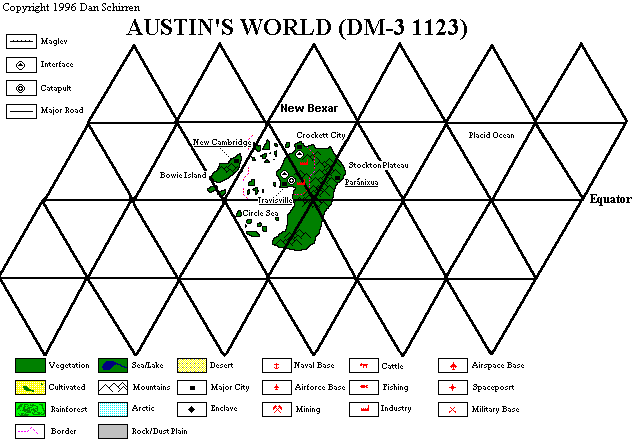 Fredonia (Rho Eridani)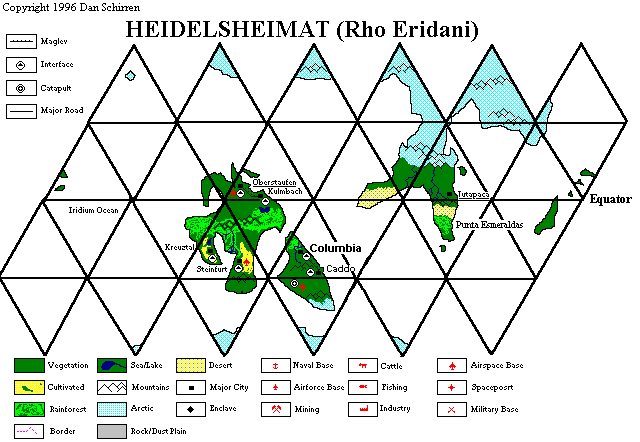 New Austin
82 Eridani